2021
Kristina Kite Gallery
Los Angeles gallery design
identity system for kristina kite gallery. includes two logotypes and marks that can be used interchangeably and/or in unison. one is set in a modified neue kabel with custom tail ornamentation and select letters redrawn to match koch's originals more closely.
1 the other is a modified weiss, letter design of book artist emil rudolf weiss.2 both include hand drawn marks abstracting and exaggerating characterstics of the letterforms.



1



2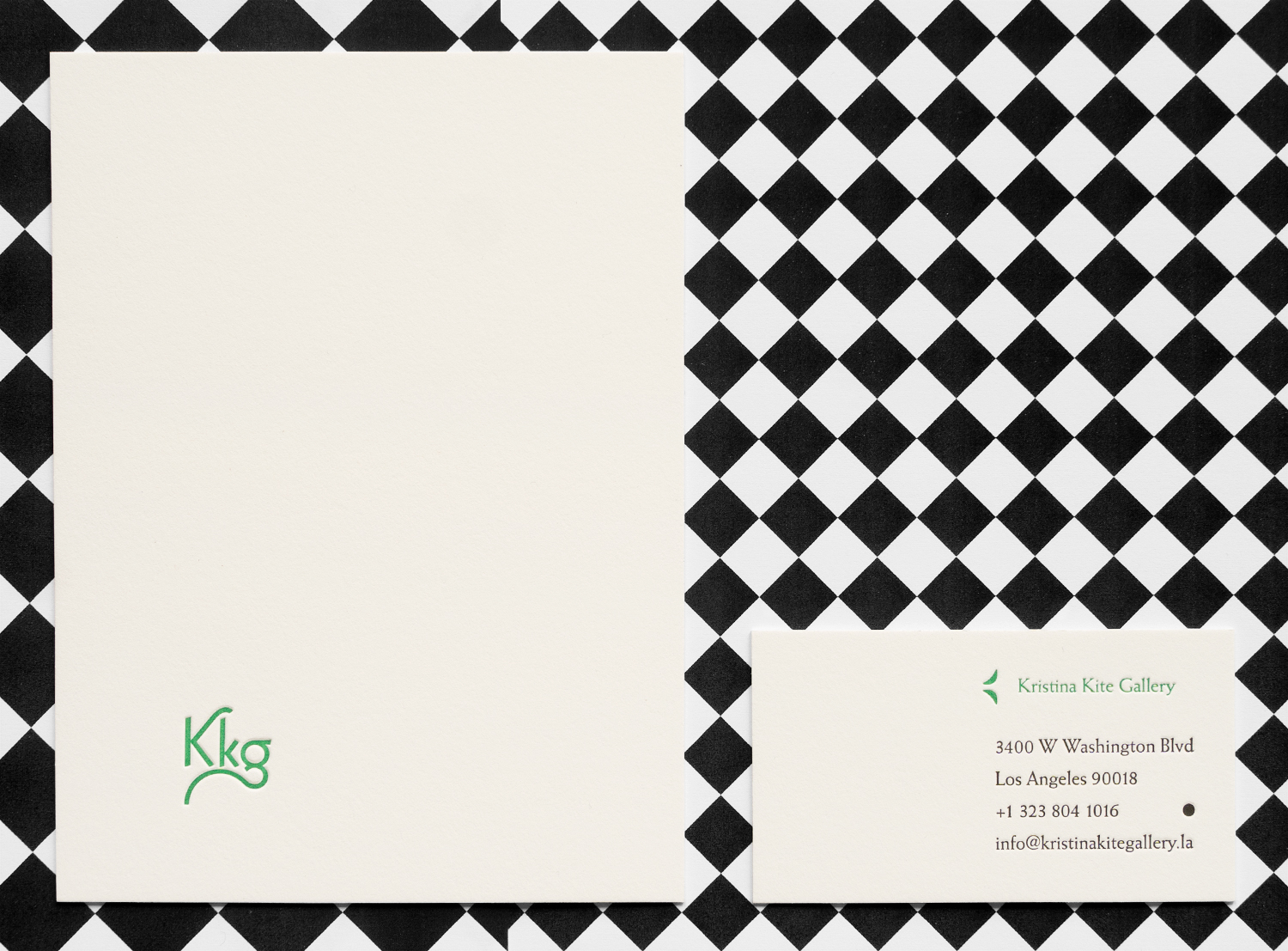 print materials include stationery letterpressed by traction press as well as design templates for press releases and art fair takeaways.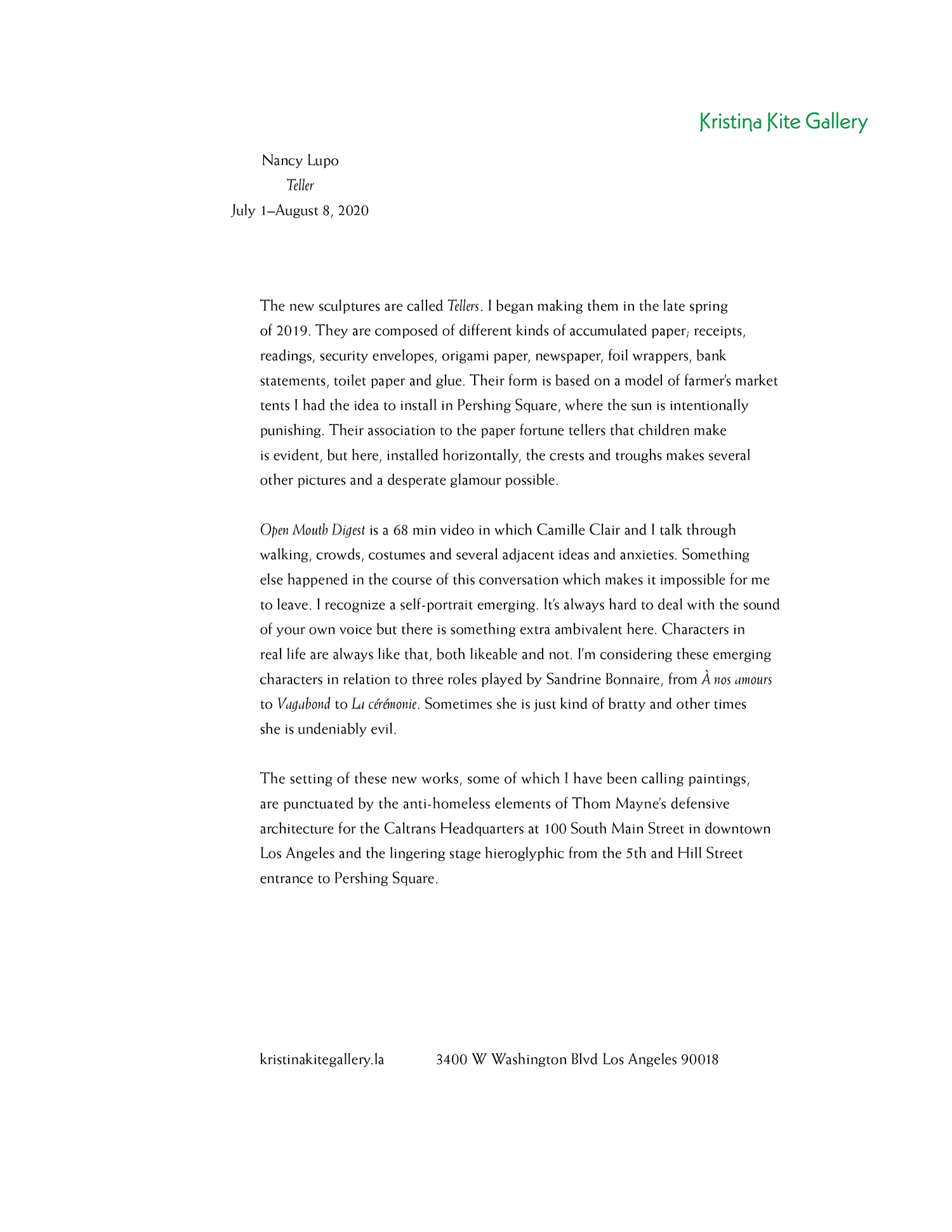 the gallery sign is designed to avoid interference with the ironwork across the doors and windows, being installed instead directly on the building façade. the sign is hand stenciled porcelain enamel on low carbon steel, made in the czech republic according to the traditional production method of nineteenth century address numbers and nameplates.


website is built with custom drawn navigation icons and seamless information organization via
cms
across artists and exhibitions. development by michelle lin.
kristinakitegallery.la